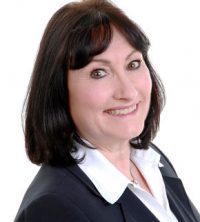 Meet Your B2B Web Copywriter
I'm a professional freelance writer, specializing in business to business web content marketing. I work with small-to-mid-size companies to better convert their web pages.
Hello, I'm Mary-Josee Barrelet (MJ for short) and I look forward to meeting you!
As a B2B Web Copywriter, I write online content that is persuasive to the customer as well as promotes the integrity of my clients.
But first, for you to get to know me, here is a short version of my story. It will show you how my past will influence the way I write your SEO friendly B2B web pages in a clear and persuasive way. 
Country Life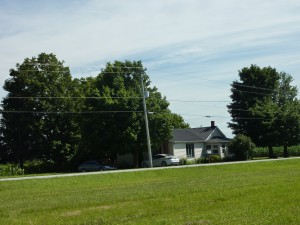 Coming from a rural environment, I enjoy green spaces. This is where my interest in gardening and my knowledge of the farmland environment started.
We were the first ones to introduce corn to our county, and today corn production plays a major role in agriculture for the region.
And it is here that you'll find the highest quality within corn fields in the southern part of the province of Quebec!
My Education
After high school, I moved to Montreal to further my education in Architectural Technology. And I then studied at Carlton University School of Architecture in Ottawa, Ont.
Wanting to be closer to home, a friend of mine suggested I apply for work at his engineering firm. I made a bet with him that the engineering firm would not consider me due to my architectural background. And I lost…
My Working Opportunities
A brand new life started for me at this point.
Not only did I get a great opportunity to work in an Engineering / Manufacturing company, but this is also where I met my future husband!
It gave me the opportunity to work in various departments such as electrical, instrumentation and purchasing. Therefore, I gained knowledge about the design and assembly of the equipment produced.
I used my management skills to supervise the technical department. This environment helped me improve my technical knowledge.
Wanting to finish my university education, I continued my studies part-time and earned my Bachelors of Arts degree in Architecture and Urban Planning.
Consulting Engineering
Again, it was time for a change. I worked as the role of a Materials Controller for an overseas project in an international consulting firm. Communicating with many different nationalities was a good experience in listening and understanding people.
It also gave me experience dealing with procurement and order handling of construction materials. I developed a system to code materials for purchasing and for the use of site logistics.
Dealing with different suppliers also helped refine my communication skills.
My Life and Interests
I'm the wife of a great Electrical Engineer and a mother to a daughter with a professional marketing degree. My interests include reading, writing, traveling, and gardening.
I love to go on cruises to visit other countries. I also love the country lifestyle.
Why I'm Your B2B Web Copywriter…
Higher Conversion of Your Web Pages
You'll now be able to benefit from my past knowledge as I customize the content of your website. I perfected my craft with the help of American Writers & Artists, Inc. (AWAI). They are the world's premier authority on training and developing top-notch copywriters. 
These are some of the courses with AWAI which formed my knowledge as a B2B Web Copywriter:
    –> Accelerated Program for Six-Figure Copywriting (Mark M. Ford)
    –> Secrets of Writing High-Performance B2B Copy (Steve Slaunwhite)
    –> How to Write White Papers (Steve Slaunwhite)
    –> Site Audits Made Simple (Pam Foster)
    –> Web Copywriting 2.0 (Nick Usborne)
    –> Social Media Marketing Expert (Nick Usborne)
My Professional Memberships/Certifications

Platinum Membership- Wealthy Web Writer 
Lifetime Membership- American Writers & Artists Inc. (AWAI)
Lurn Copywriting Academy Certified
Lurn Inbox Blueprint Certified- Email Marketing / Digital Products
Wealthy Affiliate- Website Mastery
How May I Help You?
You now have found a web copywriter that speaks your language with sound training.
What do you need to do to improve your marketing strategies and attract more clients? Are you struggling with conversions with your website?
Here are some of the ways I'm able to help you:
    –> By maximizing your website with keyword specific content
    –> Auditing your website for SEO ranking, keyword placement, and broken links
    –> By creating landing pages with great call-to-action phrases
    –> With email marketing funnels and maximizing your ROI
    –> By using social media such as Twitter to get your message across
    –> By producing content-related projects such as e-reports and more…
Let Me Improve Your Business Bottom Line
You have a big advantage if, for your business, you know how to leverage the power of the internet. It is good practice for any business. And fantastic for your ROI, especially using email marketing.
Even if competition is tough, having good marketing strategies in place will win you more clients. And this is where you may need my help.
Looking forward to working with you soon! Contact me or fill the form below to discuss your B2B (Business to Business) web solutions!