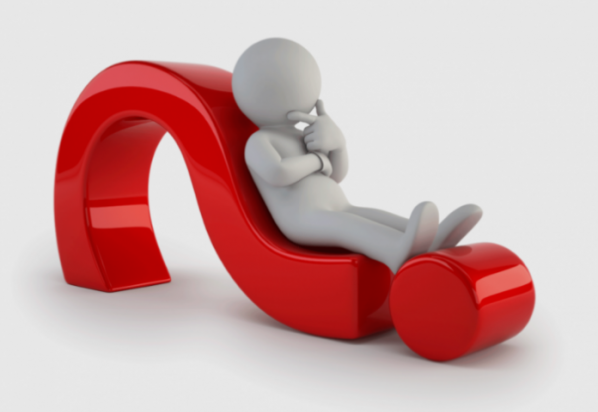 What You May Like to Know…
Maybe you're visiting my Copywriting A Must website out of curiosity. Some people do, especially those who never hired a freelance copywriter before.
But, more likely, you need a good B2B copywriter; someone who combines writing skill and sales ability with Internet Marketing know-how and product knowledge.
Whatever your reason for coming to this page, you need to know more about the freelance copywriter before you hire him or her.
If you're thinking about working with me on your next marketing project, you probably have a few questions about my B2B SEO Copywriting Services.
Let me try to answer a few of those questions right here.
If you have additional questions or would like to discuss a specific project, please contact me!
What do you do?
My B2B SEO Copywriting Services assist marketers with their business content strategies to help them improve their conversion rates with persuasive copy.
As a freelance copywriter, I help businesses solve a problem through writing copy that converts and evaluate their SEO keywords and links for its site effectiveness.
Who do you work with?
I primarily work with small to medium size B2B (business to business); mainly for clients in the manufacturing and construction/engineering arena.
I concentrate on providing website copywriting services for manufactured products and materials. I also write written sales letters, video sales letters and webinars for this niche.
How can I see samples of your work?
A few samples are included on my B2B Copywriting Portfolio page. 
What B2B SEO Copywriting Services do you offer?
Web content optimization – SEO headlines and keyword-specific content

Website audits and broken link checks
Free reports – for lead generation
Online lead generation – Landing pages, sales letters, video sales letters, webinars

Direct response – Ads

Social Media – via Twitter
Find out more about my qualifications on my About page!
If what you need is not listed, please ask! I may be able to find you a solution!
Will my copy be delivered on time?
Yes, I pride myself on my ability to meet deadlines–if not before.
Who owns the copy once you write it?
Once you fully pay for a project, you own the rights to the copy and can use it as you like.
What are your fees?
I charge a fixed fee per project, not per hour. That way, you know exactly what you will pay for my services up front.
All prices include two rounds of revisions. I can also work on retainer to assist you on an ongoing basis.
Contact me to request a general fee schedule or a free quote for a specific project.
What is your process for completing a project?
First, we will schedule a free phone consultation to discuss your project. If we see that we can work together, I will then send you a contract. After you sign the contract and submit a 50% payment, we can get started.
If you have a creative brief for the project, you can send it to me. If you do not have one, I will send you one. You can complete it on your own, or we can go over it together.
Send me your brochure, catalog, or any other literature which will give me the background information I need to write your copy.
But don't worry about organizing anything, I'll do that! We will also have a project kick-off call or meeting to discuss the project in greater detail.
I will then review the creative brief, my notes from our calls and any other background information. 
For most projects, I will send you an outline to ensure that we are on the same page and help minimize revisions. Once the outline is approved, I will complete a draft of the copy.
My standard scope of services includes:
Highlighting the key features and benefits of your product or service.

Gaining an understanding of your target audience and using language that resonates with them.

Researching how your competitors are positioning similar products or services.

Incorporating your key messages and keywords throughout the copy.

Ensuring the copy matches your brand's voice.
My contracts typically include a guaranteed date when you will receive the first draft of the copy. You will receive your copy on or before the deadline date.
You will then have 30 days to review the copy and request your two rounds of revisions at no additional charge.
You are located in another city, how will that work?
Thanks to the convenience of the internet, we can communicate by phone, email or Skype. I'm available from 9AM-4PM ET.
So… why not try my B2B SEO Copywriting Services for your next website redesign, landing page, sales letter, or free report? I promise you'll be delighted with the results.
Actually, why not contact me now or fill in the form below. I'll be happy to hear from you!